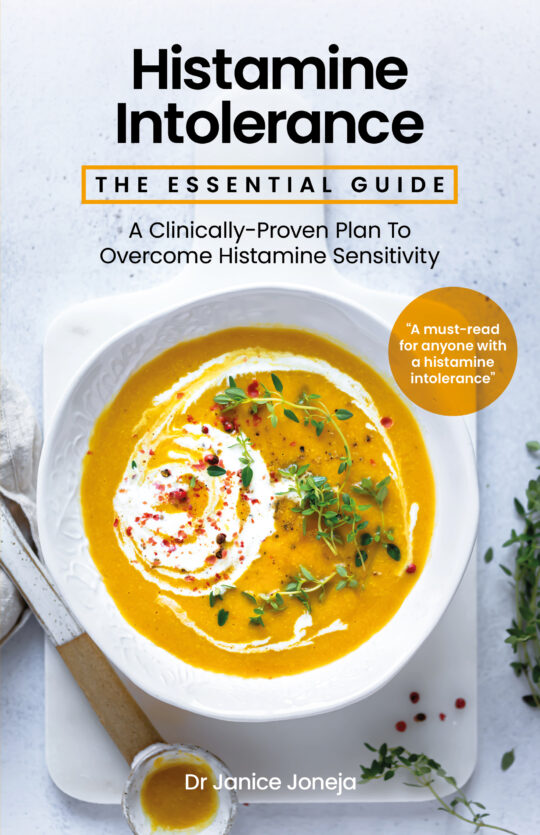 Histamine Intolerance – The Essential Guide
---
A clinically-proven plan to overcome Histamine Sensitivity
If you experience allergy symptoms and the doctor is unable to find anything wrong, you may be suffering from histamine intolerance. It is a condition with a range of unpleasant symptoms that include headaches, flushing, itching, hives, swollen facial tissue, racing heart, digestive problems, irritability and more.
It is a distressing and frustrating disorder that doctors tend not to know much about, affecting around 1 per cent of the population.
Since the 1990s, it has been the focus of Dr Joneja's research. She has made it her mission to find out all she can and has now written this easy to read guide that will help you understand if you are suffering with histamine intolerance. It tells you what you can do about it, with clear advice, diet and treatment recommendations. There is also an accompanying cookbook with 100 low histamine recipes: 'Histamine Intolerance, the Cookbook by Michelle Berriedale-Johnson'.
"I bought this book to help me understand what histamine intolerance really means. It is a terrific book and has given me a lot more information than I received from my doctor."
Five-star Amazon review